Tianjin Boya Metal Products co.,ltd. is professional factory for all kinds of
"
field
fence "
"

Hot dipped galvanized field fence
"
/"
woven wire fence"/"sheep fence"/"goat fence"/"grassland fence"/"hinge joint fence"/"horse fence"/"farm field fence"
/"
high tensile game fence"
/
with 10 years experience. For 15 Sest of produce line and 20 lines of galvanized can suit customer large quantity demand.
We have export to
United States, Britain, Ireland, Italy, Germany, France, Australia, New Zealand, South Africa, Zambia, Botswana, the United Arab Emirates, Libya and soon.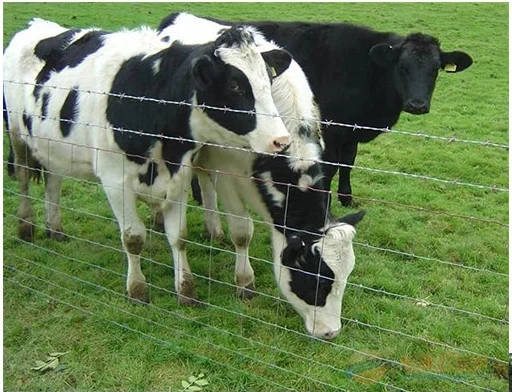 Cattle fence

The hinge joint knots is the most common knot in agricultural fencing.

The knot is formed by wrapping the vertical stay wire pieces around the line wire at each intersection. This design can also absolve animal impact without damage and is the most economical knot choice available.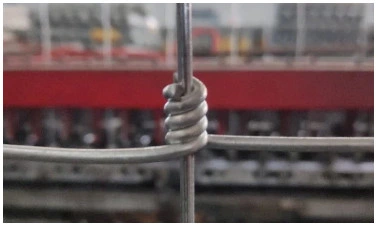 Deer fence


Fixed knot field fence considered top-of-the-line as the fixed knot utilizes a separate piece of wire tightly wrapped around the line wire and stay wire, increasing the fence's vertical strength allowing for increased post spacing and making it very resistant to animal damage.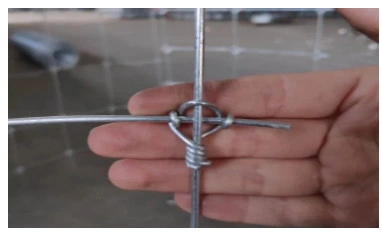 Specification:
| | |
| --- | --- |
| Hinge Range | 0.6 to 2.45 meter available |
| Vertical wire distance | 50, 100,150,200,250,300 350,400mm available |
| Length | 50 meter, 100 meters, and 150 meter |
| Wire Material Finishing | Hot-dip galvanized, Electro galvanized |
| Material | High-quality high carbon steel wire, low carbon steel wire |
| Knot type | tight lock knot type and hinge joint type |
| Main market | Malaysia, Australia, Peru, North America, and Africa. |
No.

Item

Specification

The top
and bottom
wires
diameter
The
middle
wires
diameter
Roll
diameter

1.

7/150/813/50

102+114+127+140+152+178

2.5

2.0

280

2.

8/150/813/50

89(75)+89+102+114+127+140+152

2.5

2.0

280

3.

8/150/902/50

89+102+114+127+140+152+178

2.5

2.0

280

4.

8/150/1016/50

102+114+127+140+152+178+203

2.5

2.0

280

5.

8/150/1143/50

114+127+140+152+178+203+229

2.5

2.0

280

6.

9/150/991/50

89(75)+89+102+114+127+140+152+178

2.5

2.0

280

7.

9/150/1245/50

102+114+127+140+152+178+203+229

2.5

2.0

280

8.

10/150/1194/50

89(75)+89+102+114+127+140+152+178+203

2.5

2.0

280

9.

10/150/1334/50

89+102+114+127+140+152+178+203+229

2.5

2.0

280

10.

11/150/1422/50

89(75)+89+102+114+127+140+152+178+203+229

2.5

2.0

280
Note: the item numbers: the first number means the number of wire of width;
the second number means the distance of horizontal wires (mm);
the third number means the height of mesh(mm);
the fourth number means the length of mesh(m).
we can also produce the mesh according to the customers' special requirements.
Field fence offers high strength against the violent clashing of horses and other animals to ensure the safety. The zinc coating layer adds corrosion and rust resistance for the fences.
Good flexibility; good pressure resistance, weather resistance properties, long service time. Even the cut pieces will not deform under pressure.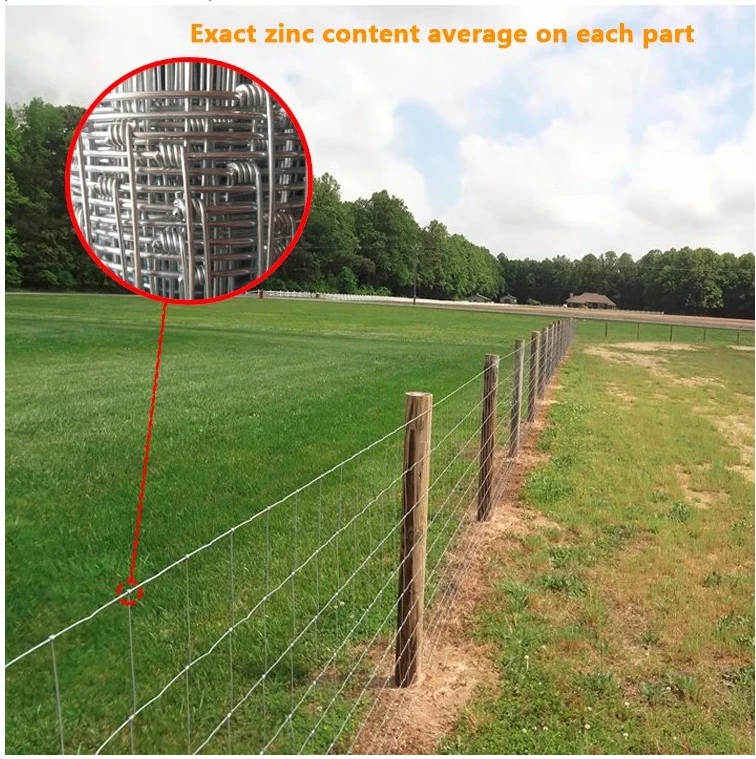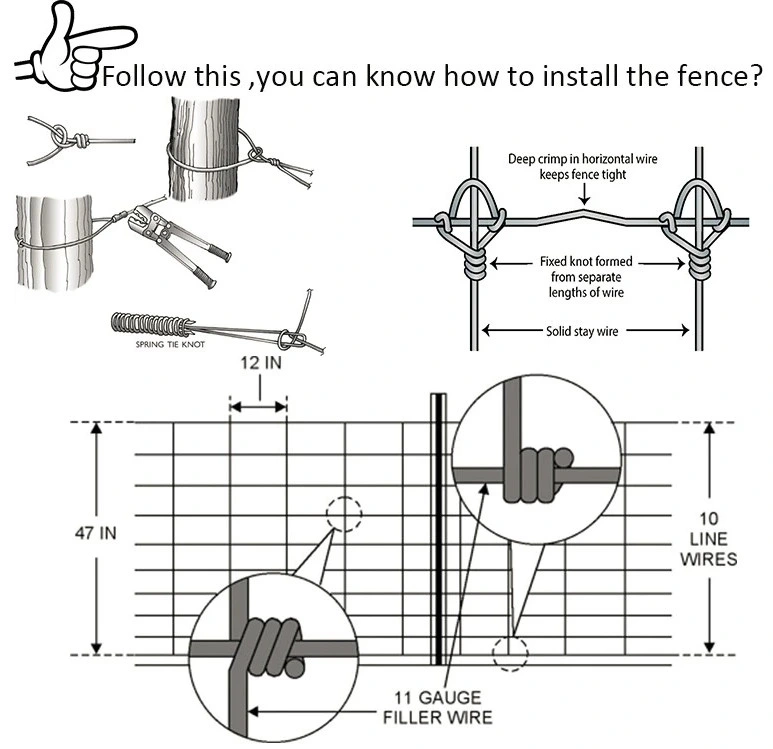 Production of the filed fence: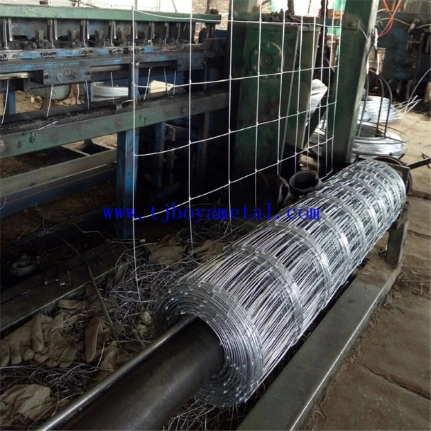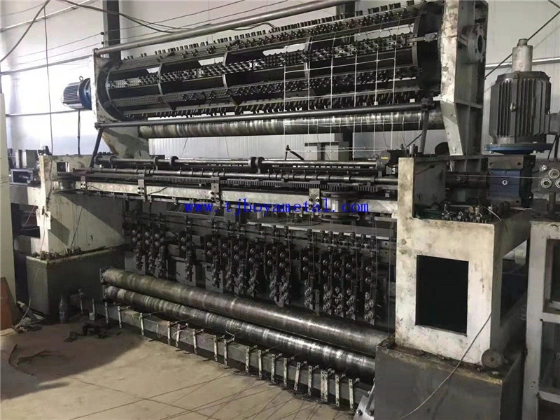 Package and delivery of the field fence: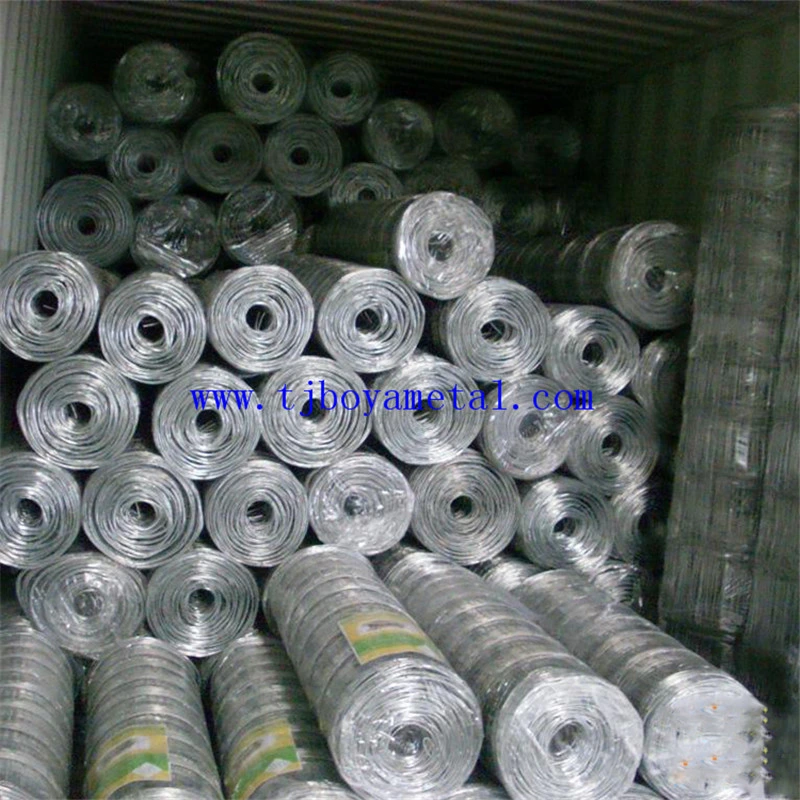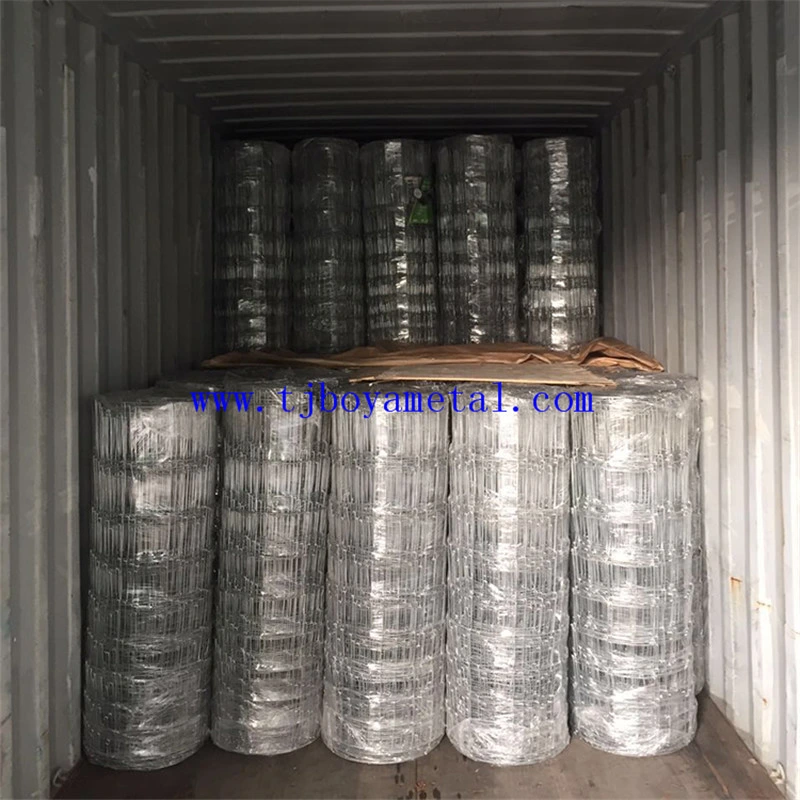 Other products: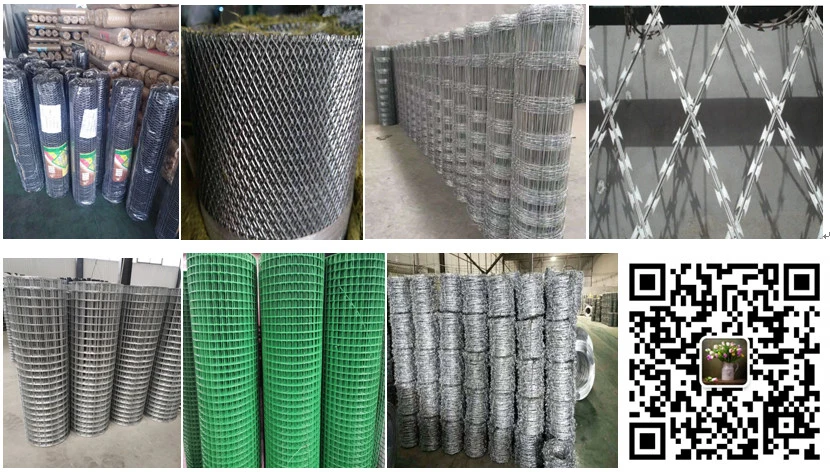 FAQ
1 Q: Can we visit your factory?


A: Warmly welcome. Once we have your schedule, we will arrange the professional sales team to follow up your case.



2 Q:What information should I provide,if I want a lowest quotation?


A:The specification of production.such as material, number, size,length,width,quantity,finishing



3 Q: Can you provide sample?


A:Sample is no problem,but the freight fees is your side.



4 Q:Can you produce accessories according to drawings?


A:Of course. We can do OEM and ODM. And your own logo is also available



5 Q:What are your payment terms?


A:Our payment terms are 30% and 70%. After our two parties sign the contract, the buyer arranges a 30% margin for us, and then we start production immediately.



6 Q:Could you help me get the quality test report for the order before shipment?


A:Yes, we can send your order items to the test department for the report.



7 Q:What about the quality?


A:Our factory have rich production experience,must be able to produce the product you want.