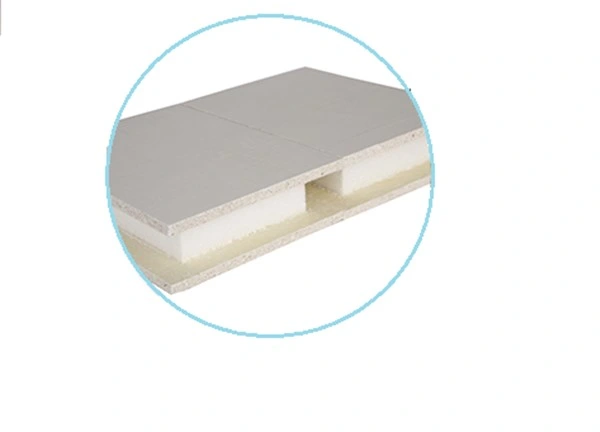 Structural Insulated Panel (SIP) is a high performance building system for residential and light commercial construction. This product is a panel composed of expanded Polystyrene insulation (EPS) board laminated between Magnesium Oxide Boards(MGO boards).
SIP is manufactured under factory controlled conditions and can be fabricated to fit nearly any building design. The result is a building system that is extremely strong, energy efficient and cost effective. Building with SIPs will save you lots of time and cost.
Technical Data



Base Material




MgO board, EPS or XPS

Width (mm)




600, 1100, 1200 and so on

Length (mm)




2000, 2400, 2700, 3000 and so on

Thickness (mm)




30-200

Insulation Core




EPS, XPS or PU

Fire-rating time




2 hours

Application

external wall, Interior wall, floors, partition wall, roof, prefab house wall panel, fence and so on

Conservation of Environment

100% no asbestos, Light weight, easy to install, Fireproof, Moistureproof,
Watweproof, Anticorrosive, Energy efficient, Environmentally Friendly
Benefites and Advantages
1. Architectural Benefits
* High quality construction method.
* Comfortably warm, clean, and quiet.
2. Cost Benefits
* Equal or lower first costs.
* Lower long term operating costs.
* Incentives available from utility service provider for energy efficient design.
* Lower maintenance costs for you.
3. Construction Process Benefits
* Easy to construct, with short learning curve.
* 60% shorter construction time
* Quick turnaround time for greater satisfaction.
* Increased builders production capacity.
4. Environmental Benefits
* 50% less framing lumber.
* 50% more energy efficient.
* Requires less room at building site (less site disturbance).
* Less construction waste.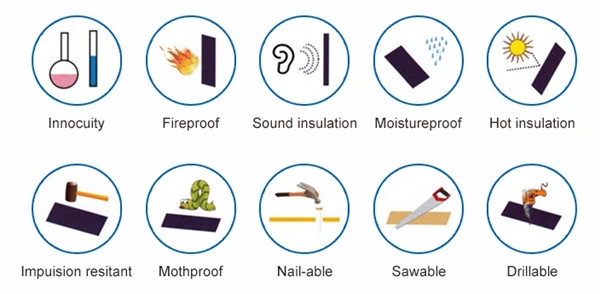 Packing & Delivery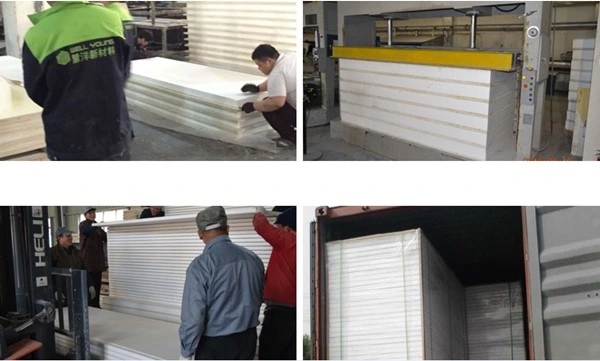 Fire Rated Test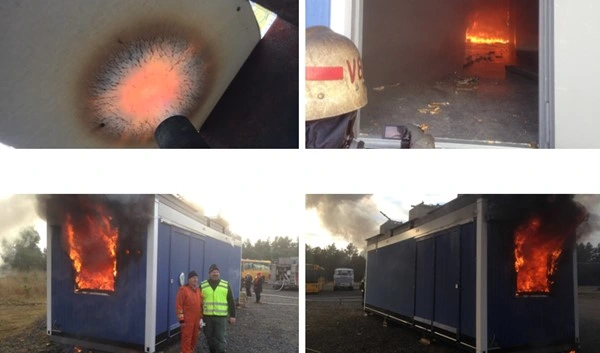 Application
Structure Insulated Panel(MGO) is dedicated for use inside and outside buildings if the panel is appropriately protected against weather. Inside buildings it can be used to finish walls, ceilings and floors and outside buildings as an element of roof covering and under elevation siding. Ceiling building panels are used to prepare ceilings filling - in building society inside in production plants if appropriately protected against weather.

Possible application:
• Single family houses and multi-family houses,
• Multi apartment residential buildings,
• Public utility buildings,
• Leisure facilities,
• Utility buildings.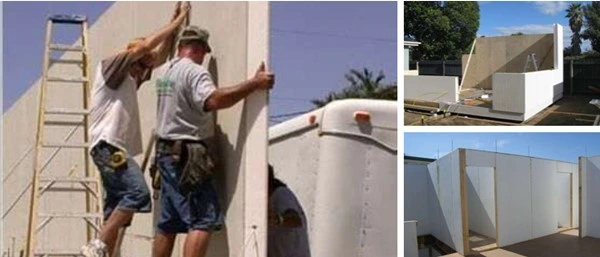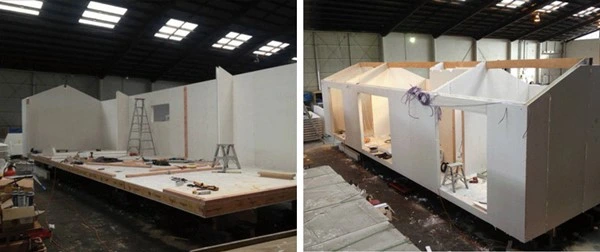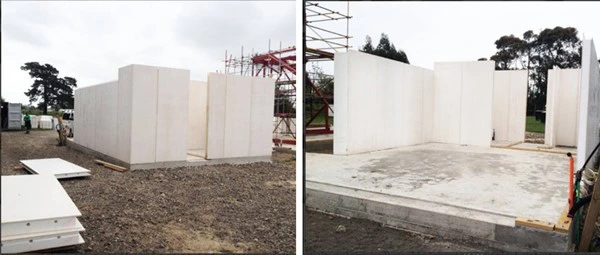 Packaging, storage and transport
Structure Insulated Panel(MGO) should be packed, stored and transported in the way which provides that the technical parameters wouldn't be changed. The product should be stored in dry place. Product is not dangerous as far as internal or international transport law is concerned.
Maximal pan
el dimensions: 1200 x 3000 mm.


Marketing Compaign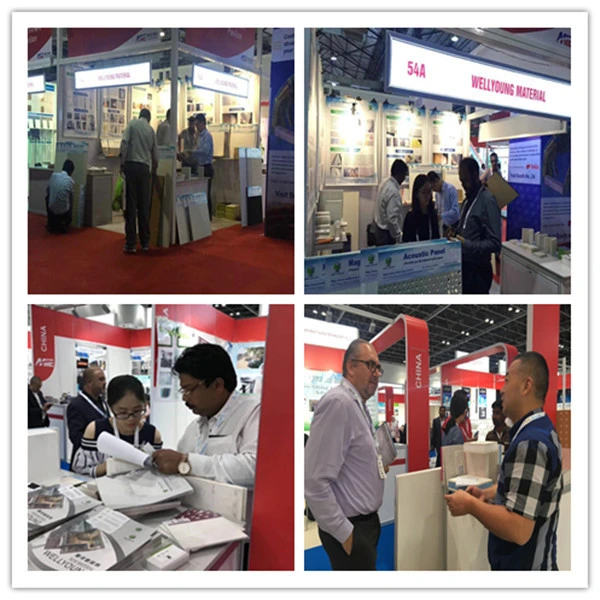 Company Profile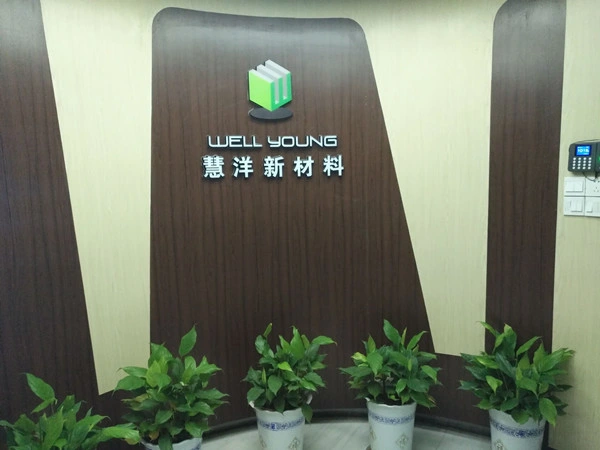 Zhangjiagang Wellyoung Materail Co. Ltd is a professional manufacturer of Magnesium Oxide board (also called Magnesium Sulfate board, MgO board) and other related products in China. Our products have included Magnesium Oxide board, PVC laminated MgO ceiling tiles, HPL laminated MgO board, Decorative acoustic MgO panels, MgO SIPs and so on.

Wellyoung has focused on manufacturing MgO products for more than 15 years, and our factory are having the Intertek factory Audit every three months, which means the good and stable quality boards are always guaranteed from Wellyoung factory. Wellyoung always put the quality in the first place, and aims to make all our customers satisfied with our boards. Besides the normal factory quality control, Wellyoung also did a lot of tests on our own boards, which are based on different standards, such as TUV, Intertek, ZUS and so on. Right now, Wellyoung boards have been exported to more than 70 countries or areas in the world, and have enjoyed a very good reputation in the market.

Wellyoung has a very good sales and after-sales team, and they are very professional and responsible, and will be always full of passion and vitality to serve you in any time. Any questions or inquiries about our products, be free to contact me.