Product Description
Traffic Safety Hard Plastic Reflective Vertical Delineator Panel
Product Description:
1.Model: JW203
2.Base Weight: 11.00kg
3.Total Weight: 13.00kg
4.Height: 1100mm
5.Bottom Size: 500mm X 500mm
6.Easy grip carry handle
7.Stackable with or without base
8.High gravity molded rubber base
Product Parameters:
| | |
| --- | --- |
| Application | Traffic Control Panel |
| Height | 1100mm |
| Base Weight | 11.00Kgs |
| Total Weight | 13.00Kgs |
| Color | Orange, Red |
| Model Number | JW203 Vertical Panel |
| Place of Origin | Wuhan,Hubei,China |
| Export Markets | Global |
| Certificate | CE / FDA |
| Packaging | Carton |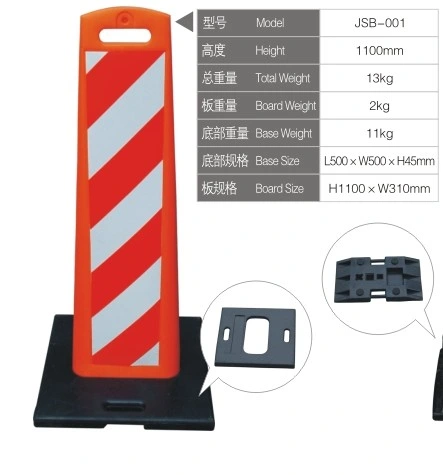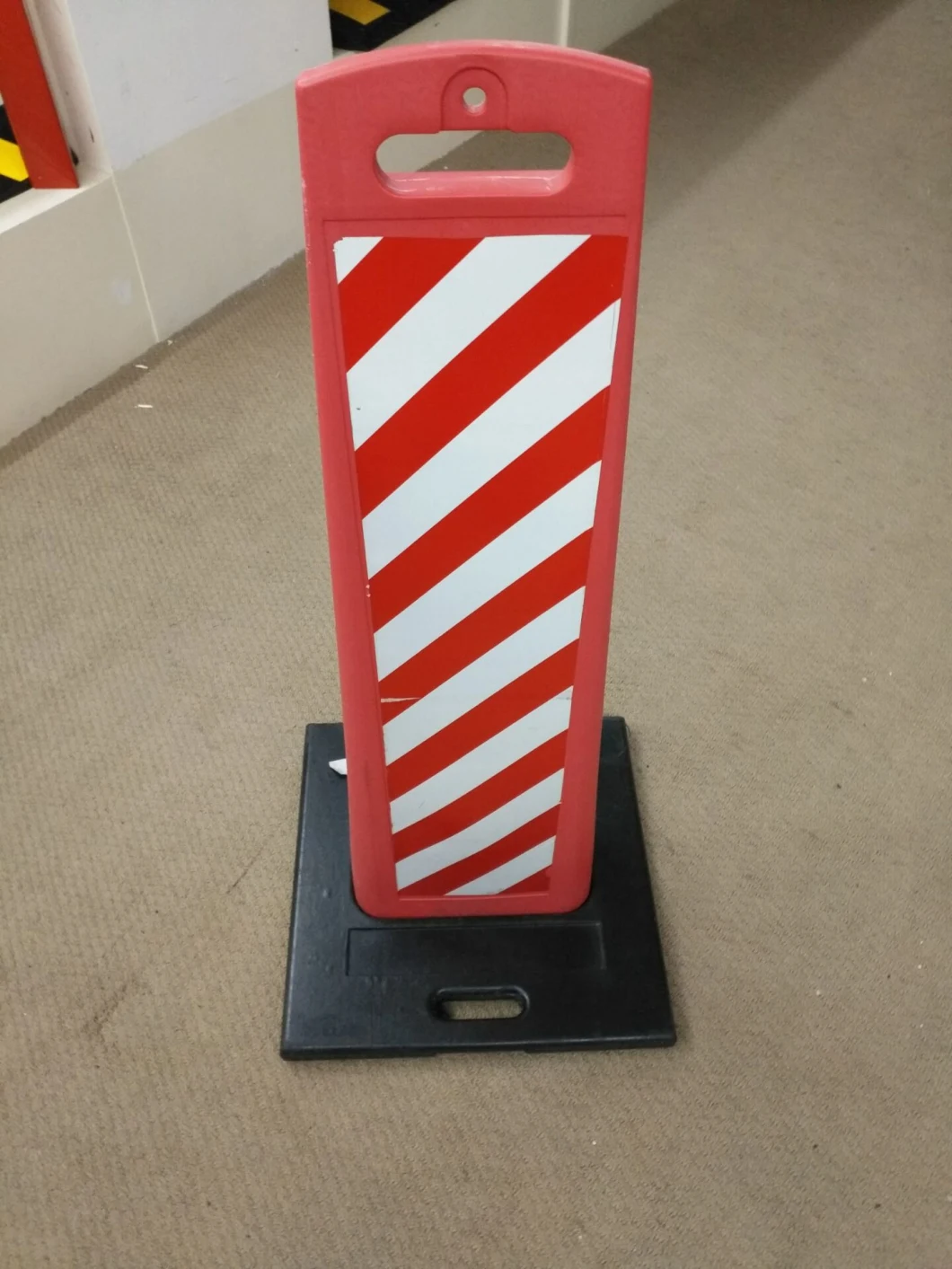 Company :
Shanghai Eroson Traffic Facility Co.,Ltd. are a specialist manufacturer of the traffic safety production ,the facilities of park and uptown and other related productions. We also could supply the service of traffic productions for construction engineering. Our subsidiary unit----Sanmen Eroson Traffic Facility Factory have dedicated to develop rubber products since establishment in 1990. And owned luxuriant practical experience in technique of durable and press resistant for the rubber productions. Now our company has been actively researching into and developing various traffic facilities. Our main products: Rubber Speed Bump, Traffic Cone, Rubber Wheel Stops, Rubber Corner Protector, Anti-dazzle Board, Rubber Warning Switches, Warning Post, Reflective Vest, Reflective Road Studs of Plastic, Glass, Aluminium, Contour Mark, Traffic Warning Light, Convex Mirror, Anti-impact Barrel, Traffic Sign, Mark Traffic Lines for Road and so on. All of products have approved by Research & Test Center and exported to worldwide markets. Our company have established subsidiary company in Xinjiang province and had many offices at Gansu, Shanxi, Henan and Yunnan provinces.
Not only our company always are committed to quality, but also continuously develop new types of products to create a safe, comfortable traffic environment. Service for traffic, Service for customers, Customers satisfaction is our Eonian Target. If you have some questions or suggestion, Please do not hesitate to contact with me.