Product Details
DESCRIPTION
The two most widely used types of powder coating are TGIC Polyester and Urethane Polyester. Both types of powder coating provide excellent wear resistance and outdoor durability. Noise barrier powder coating provides excellent chemical resistance. This powder coating system is often seen in the highway noise barrier powder coating. Polyester urethane powder typically needs to undergo a higher temperature curing cycle, which limits its ability to be applied to low-cure candidates, such as aluminum extruded parts, cast parts and lead based parts. Another limitation of polyester urethanes is that they are limited to thin film applications of 1-3 mils (25-75µm). As a thickness increases, the film has the tendency pull back on itself which can produce an "orange-peel" effect.
Similar to Polyester Urethane Powders, TGIC Polyester powders are often used in power transmission and automotive industries. TGIC Polyester powder coating films on the other hand can be applied with greater ease as they can be sprayed at thickness greater than 3 mils (>75µm). TGIC Polyester powders can also be cured at lower temperatures making them ideal for cast parts and extruded parts. TGIC-Polyester noise barrier powder coating is also very resistant to over baking, which is associated with a lower gloss and a yellow appearance; however, the chemical resistance of this powder coating system is reduced.
FEATURES
Strong adhesion strength: Resin content is reasonable, and it was added special rubber elastomer in the primer in the primer, so it has strong adhesion strength, if the construction technique is reasonable, no peeling off.
Good cracking resistance: Thermoplastic Paint marking is cracking resistance than normal paint.
Bright color: The paint adopts the color of the highest level with reasonable proportion, so it has good weather resistance and will not change color if long term exposure.
High usage ratio: The major feature of paint is low density, big volume and high usage ratio.
Good dirt resistance: The dosage and quality of PE wax are the key point of impacting the dirt resistance. We use the high quality PE wax from Germany.
SPECIFICATION
Product details

Product Name

Pure polyester - Noise barrier powder coating

Material

pure polyester

Color

BLACK

Surface Finish

smooth

Gloss level

2°

Particle Size

Average 32-42μm

Specific Gravity

1.2-1.7g per cubic meter

Coverage

8-10 square meters per Kg at 60-90 μm film thickness

film thickness

Not less than 100μm

Powder coated Film Mechanical Properties

Adhesion

Cross-cut(2mm),no loss of adhesion

Impact Resistance

Direct impact 50kg/cm

Pencil Hardness

1H-2H

Cupping Test

6mm Mandrel

Bending Test

5mm
Powder Coated Film Chemical Resistance

Salt Spray Test

5% NaCl Solution for 500 hours - No change

Acid Resistance

5% NaCl Solution for 500 hours - No change

Alkali Resistance

3% NaOH for 240 hours dip test - No change
APPLICATIONS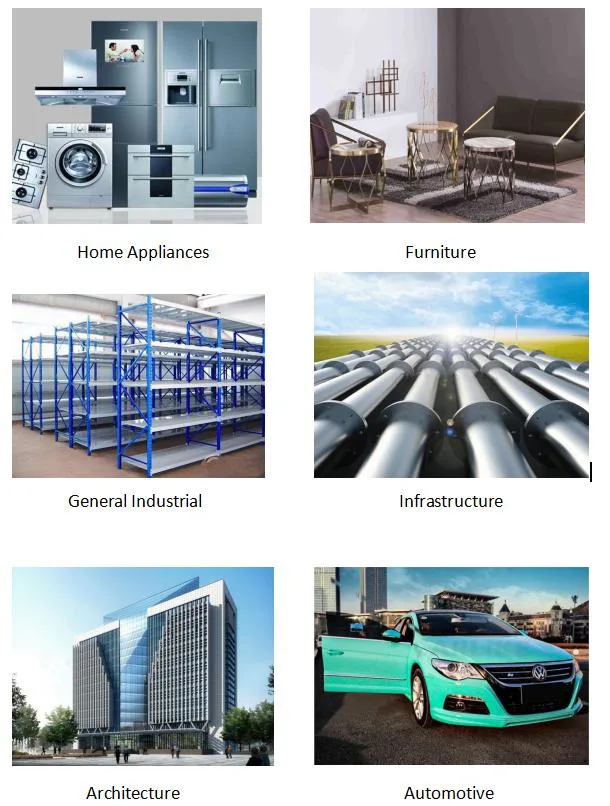 PACKAGE AND DELIVERY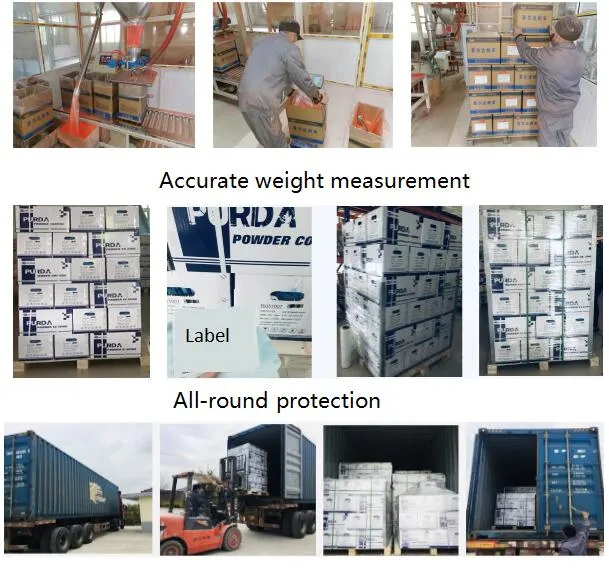 CERTIFICATES