Helicopter pilot Noise-Reduction Headset & Noise-Cancelling Microphone
We are leading company with many years' experience in 2way radio accessories business.Our products are 2way radio batteries for Motorola,kenwood,Icom and etc,aviation headset,heavy duty headset,PTT Selection,Lapel Microphones,Surveillance Kits,Earpieces,Ear bone Microphone,Handle Speaker Microphone,Throat Microphone,Boom microphone&headset,Listening&adapters,Audio adapter,Connector chart,Spare parts and so on, which enjoy popularity in Middle East&Europe markets.
Detail Technical Specification:
Overview

PNR Aviation Headset


Helicopter Use U174/U Plug
Super Soft Double Foam Head Pad
Noise-canceling electret Microphone
Strong Steel Boom for perfect microphone placement
Easy-to-wear super soft silicone gel ear seals
Headband Size Adjustment
Coiled cord from headset to molded plug, 70CM
Assembled strictly following the FAA TSO standards

Noise Reduction Ratings (NRR):24dB


Headphone
Type: Dynamic (F50)
Frequency Response:100Hz to 8 kHz
Sensitivity:95+/-5 dB SPL
(1 kHz, 1 mW input per earcup side)
full volume on ear simulator
Impedance:150 ohms (300 ohms each; wired in parallel)
Rate Input:100mW
Max. Input: 250mW

Microphone and Amplifier:
Element Type: Noise-canceling electret
Frequency Response:100Hz to 5 kHz
Operating Voltage (supplied by aircraft ):8-32 Volts DC
Matching Impedance: 150-1000 ohms
Sensitivity:-33+/-4 dB
(ref: 0dB SPL=20.0uPa at 1 kHz with 10 Vdc 150 ohms AC load)
General

Operating Temperature: -20 to 70°C
Cordage: RAN-1000AH Coiled cord from headset
to molded plug, 70CM
Intercom Connections Plug: U174/U
Weights: AN-1000H ----570g

Noise Reduction Specifications:
Attenuation Frequency Band: 20Hz~20KHz
Main Attenuation Frequency Band: 20Hz~600Hz
Attenuation Capability: 18~21dB
Power Consumption: 30 mW
Headset size range Height: 10 to 14 cm
Package:
headset in a carton box.
Warranty: 12 months
MOQ: 24/pcs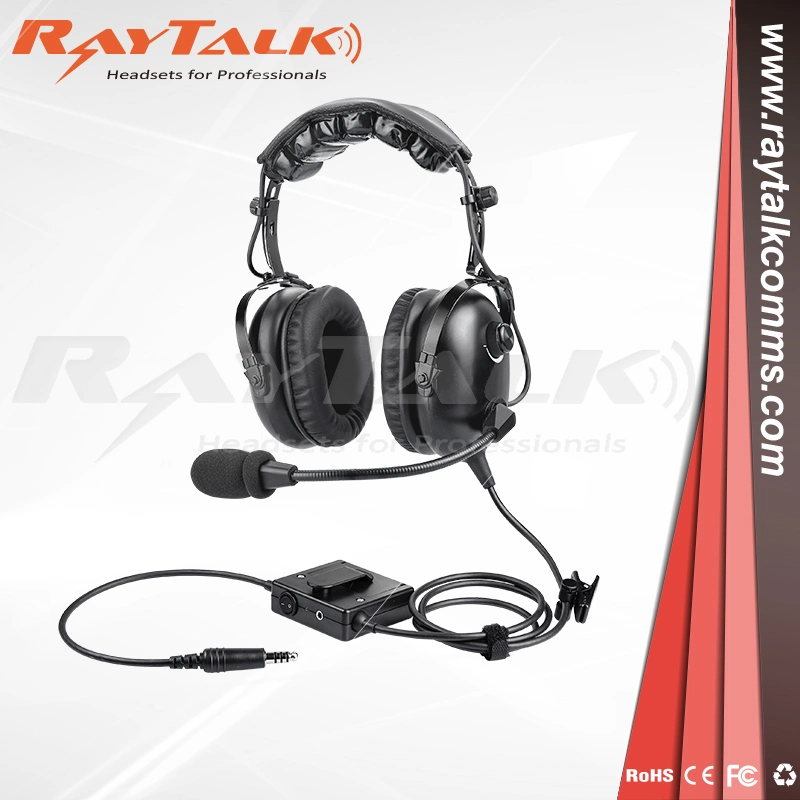 Company Information